---
CORONA VIRUS:
www.sst.dk/da/Udgivelser/2020/Personer-med-oeget-risiko-ved-COVID-19
---
Levernyt nr. 1/2021
Preface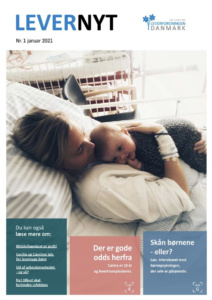 By Lone McColaugh, chairperson for the Danish Liver Assiociation
READ LEVERNYT 1 HERE (in danish)
A new year has just started, 2021, and we say goodbye to 2020, which in our memory will be the year we will always remember. Someone with horror and grief over i.a. losses, others with the expectation that now it is going the right way, because "now it can not get worse".
Read the entire post in the magazine and many more exciting things happening.