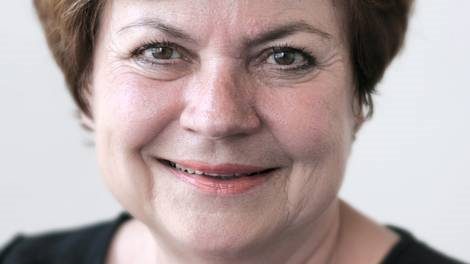 The Chairman of the Liver Association, Lone McColaugh, in a letter to the Minister of Health, August 2017, together with the Academy of Users and the Danish Hepatitis Association.
Dear minister of health: Hepatitis C patients are being abandoned in the healthcare system
In Denmark we pride ourselves in having one of the best healthcare systems in the world – though just not if you're a chronic hepatitis C patient. Then you can go for years, waiting for the disease to slowly destroy your liver enough for you to be deemed qualified for treatment.
Denmark is embarrassingly far behind when it comes to both tracking down and treating chronic hepatitis C. There's a high amount of untreated patients in Denmark. The precise number isn't known but the Danish Health Authorities estimate that 15.000-20.000 Danes are infected. Of these only about 6.000 are registered patients. There a several reasons why we don't know the precise number of infected. It is in part because many don't know that they've been exposed to infection and therefore haven't been screened. There is however also a large group, who feel it is pointless to be screened, since the prospect of being approved for treatment is so low.
Hepatitis C almost solely infects via blood and the largest group at risk of infection are substance abusers, who are being infected with objects used for taking drugs, such as dirty needles and snorting tubes. Homosexual men are also at risk of infection, as are everyone who have received blood transfusions prior to 1991, where they started to screen blood for the virus. Then there are those who have been infected through unknown sources.
New treatment – New hope
Tidligere var den medicinske behandling af Hepatitis C forbundet med mange alvorlige og ødelæggende bivirkninger, der gjorde det svært at gennemføre de meget langvarige behandlinger. Samtidig var der kun ca. 50 pct. sandsynlighed for at blive kureret af behandlingerne. Siden 2015 har vi i Danmark haft adgang til nye typer af behandlinger, som er næsten uden bivirkninger og som kurerer patienterne i 95 pct. af tilfældene.
Først behandling når din lever har taget skade
But in Denmark, these treatments are primarily offered to patients whose livers have already started taking damage. That means, that if you're diagnosed with hepatitis C – a disease that can lead to cirrhosis of the liver and liver cancer – you'll be told that they'll check up on you yearly, until your liver starts taking damage. In the meantime, patients have to live with the knowledge that they're infected with a ticking bomb and that for years, they'll have to live with symptoms such as extreme fatigue, pain, skin problems and affecting internal organs.
That's why we, the Danish Liver Association, Brugernes Akademi and Dansk Hepatitis Forening, ask if it's really acceptable, that as a patient in Denmark, you can be diagnosed with chronic hepatitis C and at the same time be refused treatment of this disease that can evolve into something life threatening?
Hepatitis C patient's next of kin are also affected
Currently we ask the Danish patients to live with their condition, until their livers start to degrade. Patients just have to accept the symptoms. And there are symptoms, even if the medical community says that you can live without symptoms for many years. Patients report debilitating fatigue, pain, malaise, depression and a generally lower quality of life. And life with a chronic illness doesn't just affect the patient but very much their next of kin as well, who also have to live with taking measures and a lower quality of life as well as symptoms of the disease in their partner, daughter or friend.
WHO wants to eradicate hepatitis C before 2030
Globally the World Health Organisation, WHO, estimates that it's now possible to eradicate hepatitis C. WHO has established the goal, that all countries should have identified 90% and treated 80% of their hepatitis C patients by 2030. Many countries, like Portugal and France, have taken this seriously and are now treating all hepatitis C patients with the new medicine, no matter the state of their livers. If Denmark is going to reach that goal, the work on tracking down Hepatitis C has to be intensified and systematised and all hepatitis C patients, no matter the stage of their disease, need to be offered treatment.
The newest clinical guidelines from Dansk Selskab for Infektionsmedicin (DSI) opens the door to this option. They articulate treatment as purely a question of resources, where "treatment is considered for every patient with chronic hepatitis C who are deemed to be compliant for treatment. […] In patients with mild or no fibrosis (F0-1) the treatment can be carried out insofar as resources allow."
Need for political prioritisation of funding
So in this case as well, it's a question of money. In Denmark we have via the "Rådet for Anvendelse af Dyr Sygehusmedicin" (RADS) prioritised treating patients, whose livers are already taking damage. According to RADS, which has been replaced by the Danish Medicines Council, 500 patients were treated in 2015 and in 2016 and 2017 the same amount are expected to be treated each year with the new recommendations. In comparison, Portugal has treated approximately 7.000 patients, just a year after deciding to make the treatment accessible to everyone.
The minister of health should enact a hepatitis C plan of action
In a response to the health and elderly commission in September 2016, then minister of health and the elderly Sophie Løhde rejected the idea that Denmark needs a national plan of action by saying: "The Danish Health authority haven't at present recommended a plan of action to reach the WHO goals and I likewise have no plan to do so at the present moment."
Today we have several new treatments that can cure chronic hepatitis C. We have a new minister of health who now has the opportunity to lead and bring Denmark up to the same level as other European countries.
The Danish Liver Association, Brugernes Akademi and Danish Hepatitis Association's recommendation to the minister of health: Initiate the work on a national plan of action for the tracking and screening of hepatitis C. Don't pass the responsibility to the regions, but prioritise the necessary resources, so all hepatitis C patients are offered treatment as quickly as possible and that only the medical professional opinion and not budgetary concerns decide whether you get treated. We have one of the world's best health care systems. We simply cannot allow that people with serious medical conditions are put on hold until their disease is critical enough for treatment.